What Makes Us Stand Out From the Crowd
Exceptional Service
At Historic 1625 we provide premium service for all our clients! Our full-time staff is here Monday through Friday to promptly answer your questions, meet with your planning team to help with all your details, and walk you through the venue to ensure that you are ready for your big event. We pride ourselves on replying to emails and phone calls within 24 hours for your ease of mind. Also, there is no limit on visits to the venue (and certainly no fee for doing so!).
Ample Free Parking For Your Guests
Parking at Historic 1625 is convenient, easy, and free for your guests. We have two private lots both of which are lit. The main lot on South Tacoma Way is also covered. Both lots are free to your guests.
Excellent Location
Historic 1625 is located minutes from I-5, Highway 16, and downtown Tacoma. Our central location makes finding the venue easy for all your guests whether they are coming from Seattle, Portland, or downtown Tacoma.
Perfect Layout
Historic 1625's layout is ideal for all sorts of festive parties! We have ample space in two separate but connected rooms. Begin your event with guest check-in and cocktail hour on one side of the venue and transition to the other side for dinner, dancing or the live auction.
Hourly Rates for Weekday Events
Historic 1625 offers hourly rates Monday through Thursday (and on Friday before 5 pm) for special events so that you can economically host your corporate meeting, breakfast or luncheon fundraiser.
Flexible Start & End Times
Historic 1625 allows you to have your event on your own timetable with flexible start and end times. Morning breakfasts can start as early as 7:00am and evening occasions can end as late as 1:00am. Our late curfew allows ample time for socializing and celebrations once the office doors have closed for the day.
Special Event Packages & Rates
Weekday Hourly Rates
5 Hour Minimum Required
Monday – Wednesday
7 am – 5 pm: $175/hr
5 pm – 1 am: $250/hr
Thursday
7 am – 5 pm: $175/hr
5 pm – 1 am: $300/hr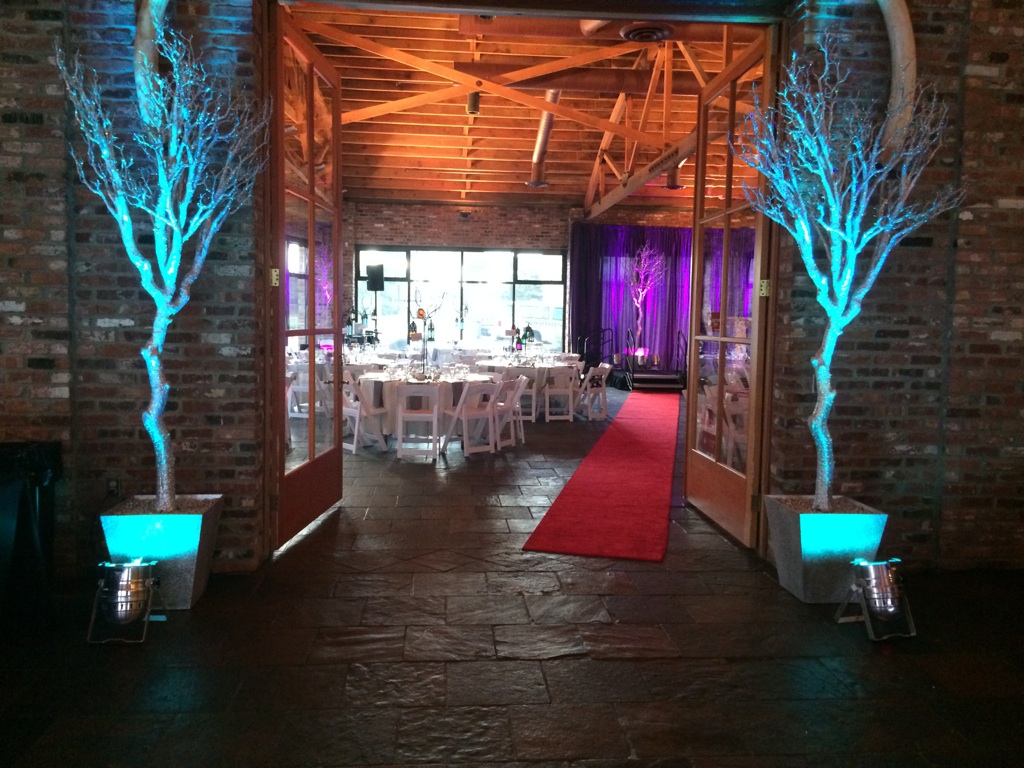 Weekend Special Event Package Rates
Includes 8 hours of time – Rental hours must include all set up and cleanup time.
MAY through DECEMBER Rates
Saturdays & Holidays
$5,100
Fridays
$4,400
Sundays
$4,100
JANUARY through APRIL Rates
Saturdays & Holidays
$4,600
Fridays
$4,400
Sundays
$4,100
(All rates subject to change.)
Amenities Included in our Special Event Package:
Two elegantly appointed suites for a coat check, child care space or break rooms for your volunteers, lecturers or entertainment.
Tables and chairs for up to 200 including set up and take down

Maximum capacity is 350, additional tables and chairs are available to rent.

Banquet and bar tables Including set up and take down.
Free on-site parking
Climate control (AC/heat)
Coat racks
Handicap accessible building
Special Additions for Your Event
Back Drop Package
Provide the perfect back drop for your stage and guest speaker with our Back-Drop Package. Our stunning drapes provides a lovely focal point during the featured presentations. (We can offer 12' or 15' drape options.) With the addition of this package, we take care of set up and teardown, so you don't have to.
Collector Car Showroom Package
Invite your guests for a cocktail hour in our Collector Car Showroom. The guests will be amazed at our world class collection of high powered American made cars. The Collector Car Package is only available as an add-on to the rental of the main venue space. Contact us for more information! Includes one hour of time in the Collector Car Showroom with six cocktail tables.